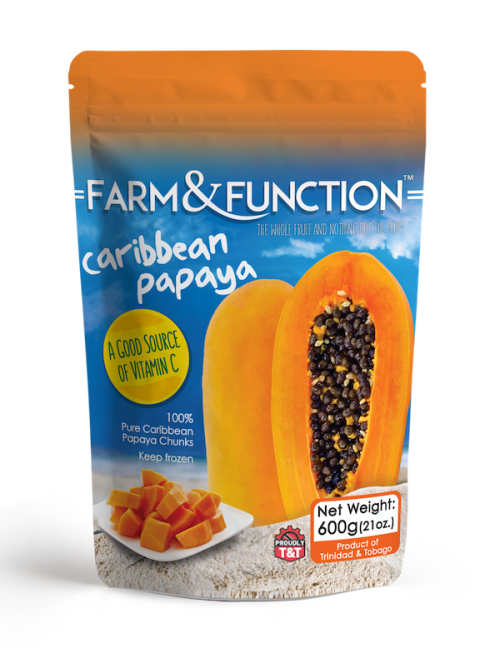 This re-sealable pouch contains 100% frozen Papaya Chunks grown and processed right here in T&T!
Create the healthiest smoothies, with these sweet, sun ripened pieces of fruit. Each 600g pack contains 4-5 uses with a fun recipe on the back. Our products contain no additives or preservatives.
Each case contains 12 packs of Frozen Papaya Chunks. Each pack weighs 600g and comes in a resealable, stand up pouch. Take advantage of this case price!
Case
Food Service Bulk Pack